Rhys Dafydd Jones
BA (Hons.) MA PhD (Wales)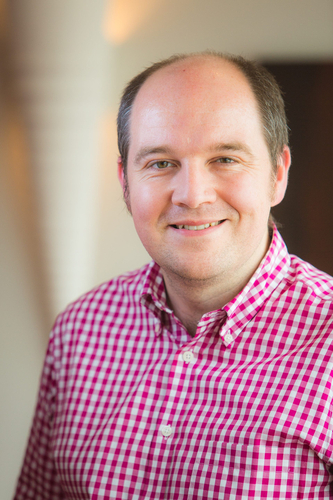 Profile
I am a social and political geographer interested in migration and multiculturalism in minority nations and rural societies. I graduated with a BA in Geography and International Politics in 2006, before taking an MA in Space, Place & Politics in 2007. I completed my PhD, Faith, Identity, and the everyday: the quotidian geographies of Muslims in west Wales in 2011, under the supervision of Professor Mike Woods and Professor Rhys Jones. After seven years as a student here, I formally joined the DGES staff as a Teaching Fellow in 2010, and was appointed to a Lectureship in Human Geography (initially funded by the Coleg Cymraeg Cenedlaethol) in 2011.
Teaching
Research
My research areas can be categorised under three distinct fields, which broadly address questions of cohesion, inclusivity, and conviviality. Firstly, I am interested in migration and multiculturalism in rural regions and in minority nations. Secondly, I am fascinated by questions about the (continued) role of religion and religious diversity in society, including motivation for participation in civil society. Finally, I am eager to explore 'more-than-civic' participation in civil society, including actions which may be considered radical and extreme. A final, emerging field of interest is related to uncertainty and hostility in the context of Brexit.
Research Groups
Office Hours (Student Contact Times)
Monday 16:10-17:00
Thursday 10:10-11:00
Publications
Neal , S, Gawlewicz, A
, Heley, J
& Jones, RD
2021, '
Rural Brexit? The ambivalent politics of rural community, migration and dependency
',
Journal of Rural Studies
, vol. 82, pp. 176-183.
https://doi.org/10.1016/j.jrurstud.2021.01.017
Busfield, M
, Griffiths, H
, Jones, C
, Jones, R
& Jones, RD
2020,
Daearyddiaeth: Astudio a dehongli'r byd a'i bobl
. Coleg Cymraeg Cenedlaethol.
O'Connor, S
, Goodwin-Hawkins, B
& Jones, RD
2020, '
Exchange and twinning in an age of borders: (inter)nationalism, mobility, encounter, and participation
', RGS-IBG Annual Conference 2020, London, United Kingdom of Great Britain and Northern Ireland,
01 Sep 2020
-
04 Sep 2020
.
Goodwin-Hawkins, B
& Jones, RD
2020,
Gefeilldrefi Cymreig-Llydaweg: Cyfleoedd a heriau ar gyfer y dyfodol
..
Goodwin-Hawkins, B
& Jones, RD
2020,
Welsh-Breton Town Twinning: Opportunities and Challenges for the Future
..
More publications on the Research Portal