Dr Ifat Shah
BSc, PhD, PGCTHE, MRSC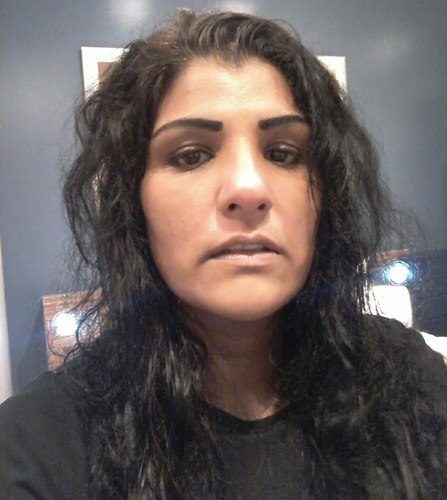 Senior Lecturer
Contact Details
Profile
I received my PhD at the University of Bath (England, UK), in 2001 on a thesis entitled "Novel Hypoxia-Selective Prodrugs of Radiosensitisers and Chemosensitisers" under the supervision of Professor Mike D. Threadgill (Department of Pharmacy and Pharmacology) and Dr. William J. D. Whish (Department of Biology and Biochemistry). I joined IGER in 2002 as the post-doctoral researcher on a BBSRC-LINK project (Phytochemical library from British plants 2002-2004) with a pharmaceutical industrial partner (Molecular Nature Ltd.) on the isolation and identification of natural plant products. This enabled me to expand my skills into natural product chemistry, following my PhD studies in which I trained as a synthetic medicinal chemist focusing on design, synthesis and evaluation of drugs for cancer therapy. In 2004, I was made principal investigator on a metabolomics project to develop a pre-mortem diagnostic test for transmissible spongiform encepathalopathy (TSE) diseases in sheep and cattle.I have since also worked on a project concerned with utilising a metabolomics approach to improve animal health and performance. In April 2008, I joined the Biorenewables and Environmental Change division at IBERS.
Additional Information
KESS PhD Studentship (07/15) - Developing oats as a source of pharmaceutical, nutraceutical and cosmetic ingredients. Ifat Parveen Shah, Kevin Shingfield, Catherine Howarth, Cark Mansell (Industrial partner)
Life Science Research Network Wales - National Research Network (NRN) (10/15-09/19; ?60,000): PhD Studentship: Exploiting natural products from Hops (Humulus lupulus) to suppress tuberculosis. Luis Mur, Ifat Parveen, Prof. Les Baillie.
Newton-Bhabha Fund, 6-month Fellowship (2015; ?5,000): Comparative metabolic profiling of Phyllanthus emblica and transgenic Arabidopsis thaliana over expressing type III Polyketide synthase. Luis Mur, Ifat Parveen Shah.
TETFUND Split-Site PhD (Nigeria-UK; 2015-2017; ?40,000) - The targeting and identifying clinically active natural products from Moringa. Luis Mur, Ifat Parveen.
BBSRC ICASE (10/15-09/19; ?90,000): Endophytic Bacteria: Co-existence and Chemical Warfare. Kerrie Farrar, Ifat Parveen.
HVCfP Network Fund (06/15-12/16; ?50,000) - Exploiting Oat Genetic Resources to Elevate Bioactive Avenanthramide Content. Luis Mur and Ifat Parveen, Cathy Howarth
Access to Masters (ATM) European Social Fund (?13,400) (10/14-10/15) - Isolation, purification and structure elucidation of antimicrobial compounds from Japanese Knotweed. Ifat Parveen Shah and Luis Mur
Life Science Research Network Wales - National Research Network (NRN) (10/15-09/19; ?60,000): PhD Studentship: Identifying new antimicrobial drugs in microorganisms from extreme environments. Luis Mur, Ifat Parveen Shah, Arwyn Edwards.
Life Science Research Network Wales - National Research Network (NRN) (10/14-09/19; ?60,000): PhD Studentships: Targeting natural products to counter the challenge of MRSA. Luis Mur and Ifat Parveen Shah
BBSRC Sparking Impact Award (2014; ?16,000): Maximizing t
Teaching
Module Coordinator
Lecturer
Tutor
Additional Lecturer
Research
My research focusses on the following areas:
Green Biotechnology: High value chemicals to improve plant and human health. Antimicrobials from extremophiles. Rhizosphere and endophytic microbes to identify metabolites that promote plant growth or trigger plant defence.
Identification of chemical markers linked to key traits relevant for the biorefining industry: Chemicals in Miscanthus and oats, which are active against pests such as nematodes and pathogens and link these to specific QTLs.
Characterisation of cell wall chemistry: Synthesis of diferulates using novel synthetic routes in order to develop monoclonal antibodies characterisation of cell walls and synthesis of chromogenic substrates for identification and quantification of cell-wall enzymes.
Professional Memberships:
Secretary of the Royal Society Chemistry Mid-Wales Local Section Committee.
Collaborations:
Professor Michael D. Threadgill (Department of Pharmacy and Pharmacology, University of Bath).
Professor Mark Baird (School of Chemistry, Bangor University)
Dr. Mark Elliott (Cardiff School of Chemistry, Cardiff University)
Professor John Ralph (Department of Biochemistry, University of Wisconsin-Madison)
Publications
Anti-inflammatory properties of an extract of M. ilicifolia in the human intestinal epithelial Caco-2 cell line
Wonfor, R.
,
Natoli, M.
,
Shah, I.
,
Beckmann, M.
, Nash, R. J. &
Nash, D.
2017
In :

Journal of Ethnopharmacology.
209
,
p. 283-287
5 p.
Neoclerodane Diterpenoids from Reehal Fatima, Teucrium yemense
Nur-e-Alam, M., Yousaf, M., Ahmed, S., Al-Sheddi, E. S.,
Shah, I.
, Fazakerley, D., Bari, A., Ghabbour, H. A., Threadgill, M. D.,
Whatley, K.
,
Hoffmann, K.
& Al-Rehaily, A. J.
2017
In :

Journal of Natural Products.
80
,
6
,
p. 1900-1908
8 p.
An efficient assay for ferulic acid esterase and para-coumaric acid esterases in plants at physiologically relevant activities
Shah, I.
,
Donnison, I.
, Insole, J.,
Winters, A.
,
Dalton, S.
, Woodman, T.,
Bosch, M.
& Threadgill, M. D.
2016
(Accepted/In press)
In :

Cell Chemistry and Biology.
6
,
5
,
p. 300-311
11 p.
Isolation and characterisation of 13 pterosins and pterosides from bracken (Pteridium aquilinum (L.) Kuhn) rhizome
Mohammad, R. H., Nur e-Alam, M., Lahman, M.,
Shah, I.
, Tizzard, G. J., Coles, S. J., Fowler, M., Drake, A. F., Heyes, D. & Thoss, V.
2016
In :

Phytochemistry.
128
,
p. 82-94
A metagenomics approach to evaluate the impact of dietary supplementation with Ascophyllum nodosum or Laminaria digitata on rumen function in Rusitec fermenters
Belanche Gracia, A.
,
Jones, E. L.
,
Shah, I.
&
Newbold, C.
2016
In :

Frontiers in Microbiology.
7
, 299
More publications on the Research Portal