Awards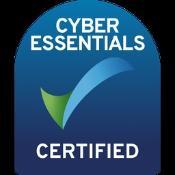 June 2023
Information Services achieves Cyber Essentials certification following assessment in June 2023
Cyber Essentials (CE) is a UK Government information assurance scheme operated by the National Cyber Security Centre (NCSC). It encourages organisations to adopt good practice in information security and includes both assurance frameworks and a simple set of security controls to protect against online threats. This certification demonstrates Information Services' dedication to ensuring the highest level of security for its systems and networks it manages.
The accreditation is important to the University. CE is an essential requirement for most Government contracts including research and other services provided by the University and supports research funding applications.
The scope of the current certification is the University's Information Services department. All staff within the department are now accredited for compliance with Cyber Essentials as of 29th June 2023. The hard work and commitment of all IT support staff to achieve this is very much appreciated.
The Information Services Cyber Essentials certificate is available to download here and our status can be found via the IASME Cyber Essentials Certificate Search We are actively working towards wider compliance across the University as well as continual improvements to be able to re-certify for CE for Information Services in June 2024.
Revalidated May 2023

Information Services first achieved the Customer Service Excellence (CSE) standard in April 2015 and have continued to revalidate against the standard each year. CSE is a government standard for driving customer focused change within organisations. The standard assesses customer insight, the customer focused culture, that the supply of information meets customer requirements, how well services meet with customer needs and the timeliness and quality of the service.
The Assessor noted in May 2023
"Information Services have improved and extended their strategy for engaging and involving customers by introducing targeted activities".
Customer Service Excellence demonstrates IS' commitment to continually improving its services to all its customers. In 2023 Information Services was awarded 12 Compliance Plus - these are areas where we show innovation, or where we are considered sector leaders.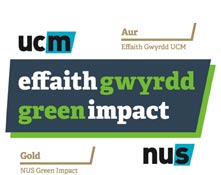 April 2016
Information Services have won a Gold Award in the Green Impact programme.
Information Services has participated in the Green Impact programme since the University started participating in 2013. It won a silver award in 2014 and a gold award in 2015 and was awarded a special award for the introduction of an organic veg box scheme in 2014. Information Services is one of the largest departments at the University actively involved in the Green Impact programme. This aims to reduce the carbon footprint of the University and other environmental impacts by encouraging, rewarding and celebrating environmental best practices.
June 2015
A partnership featuring Aberystwyth University library services is celebrating victory after winning the Outstanding Library Team category at the recent Times Higher Education Leadership and Management Awards 2015.
The Welsh Higher Education Libraries Forum (WHELF), which brings together the National Library of Wales, all 10 Welsh higher education institutions and Welsh NHS Libraries, has developed a groundbreaking initiative to deliver a library management system for the whole country.
The project is the first of its kind in the UK and was supported by funding from MALD (Museums Archives and Libraries Wales Division) and Jisc (Joint Information Systems Committee).
Judges at the Awards described the project as "ambitious" and were impressed by its potential to improve discovery and access to resources, while reducing procurement and infrastructure costs.
The new library management system will be rolled out across the country in phases with Aberystwyth University going live on 20th July 2015 and the system will be operational across all WHELF institutions and the Welsh NHS Libraries (via Cardiff University) by the end of 2016.