Welcome Singapore
Hi, my name is Maryann and I am the South-East Asia Manager in charge of Singapore. If you have any queries about studying or living in Aberystwyth, I would love to hear from you. I can be contacted using the details below:
Contact: Maryann Vargis
Phone: +60 169 802 770 (WhatsApp / Telegram / Signal / Line / Viber)
Email: mav24@aber.ac.uk
Skype: Maryann.Vargis
Entry Requirements
Entry Requirements
Undergraduate

Singapore- Cambridge GCE A-Levels Offers can vary depending on the course, but are typically in the range of CCC – BBB (104 – 128 UCAS tariff points).

Applicants with lower scores may be considered for courses with integrated foundation years.

Polytechnic Diploma may be considered for an alternative year of entry.

Postgraduate

| UK degree classification | cGPA | Percentage % |
| --- | --- | --- |
| First class honours | 3.7 | 82% |
| Upper-second class honours | 3.52 | 77.80% |
| Lower-second class honours | 3 | 70% |

Please note each course may require specific entry grades from the qualifications highlighted above. Some courses may also require an additional portfolio or interview.

English Requirements

You will be required to demonstrate English proficiency at the following levels:

Undergraduate – IELTS 6.0 – 6.5, with a minimum of 5.5 in each component
Postgraduate – IELTS 6.0 – 7.5, with a minimum of 6.0 in each component
Password English Test
Aberystwyth University is pleased to be working with Password to offer an online English test for FREE*

*Terms and conditions apply. Contact malstaff@aber.ac.uk to find out more.

The above requirements are dependent on the department as well as the course of your choice. See other acceptable proficiency tests.

All non-UK students from countries where English is not the first language are required to show evidence of sufficient knowledge of English - your level of proficiency in English must be proved before you begin your course. If you have not achieved the required level prior to the receipt of the acceptance for admission, the formal offer will include a condition that you will need to attain essential knowledge before the start of your course.
Scholarships
Level of Study
Award
Value

Undergraduate

Worth up to £2,000 a year plus an unconditional offer.

Cost of your housing is included in your tuition fees, either totally free or discounted by £2,000.

Postgraduate (Taught)

Up to 20% discount on tuition fees.

Cost of your housing is included in your tuition fees, either totally free or discounted by £2,000.

Postgraduate (Research)

AberDoc Scholarship*AberDoc Scholarship*
*Value of award is subject to confirmation for 2021-2022.
For further information please see our Fees & Scholarships page or contact the International Office on international@aber.ac.uk
Andrew Jones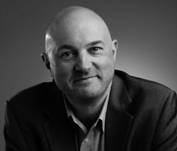 Andrew Jones
Andrew Jones graduated with a degree in History & Welsh History in 1985. In addition to his successful career, Andrew also acts as Aber's unofficial ambassador in Singapore and he is willing to assist any Aber alumnus with locating and/or doing business there.
What do you remember most about your time at Aber?
I remember the stunning journey across mid-Wales to start each term, Aber's dramatic geography and the weather! Aber's size and distance from the 'real world' made for a closeness and community where it was easy to make friends. It was a great atmosphere for studying History, and the National Library made it unbeatable.
What are you doing now career-wise and how has your Aberystwyth Degree helped?
These days I work independently as an Entrepreneur and Executive Coach. I help my clients work on their personal, business and organizational development. I am an MBA Career Counselor at Insead & Singapore Management University. I am active in the Singapore start-up scene, as a Mentor and Entrepreneur, where I develop businesses around Human Resources and the related Technologies, such as the GatewaySingapore.com family of websites.
Previously, I was a Managing Director in HR, Technology & Operations at Deutsche Bank, in Singapore. Thanks to the Careers Service I discovered voluntary work while studying at Aber and, after I left, I continued while I worked out what to do. Since 1992 I have lived in Asia and taken regional and global roles across HR, IT and Operations.
History gave me an awareness of different cultures and the appreciation that we all think differently, which has helped managing across cultures. I appreciate the basic training in intellectual rigour and the ability to form and express my own judgment from diverse material. I value the critical thinking skills to deconstruct points of view, and test for cause and effect. Managing change is a large part of what I do; and History is a rich stock of Change Management archetypes showing what can go wrong and how change has been documented, championed and derailed.
What advice would you have for a student doing your course now?
Follow your passion, experiment with different points of view and take risks. You will not see this opportunity again, so live all aspects of it 100% - adventure off the reading list; seek out people who have nothing in common with you; take a deep breath and express your own ideas. The more that you listen and read, the more you will understand yourself.