Campus Tours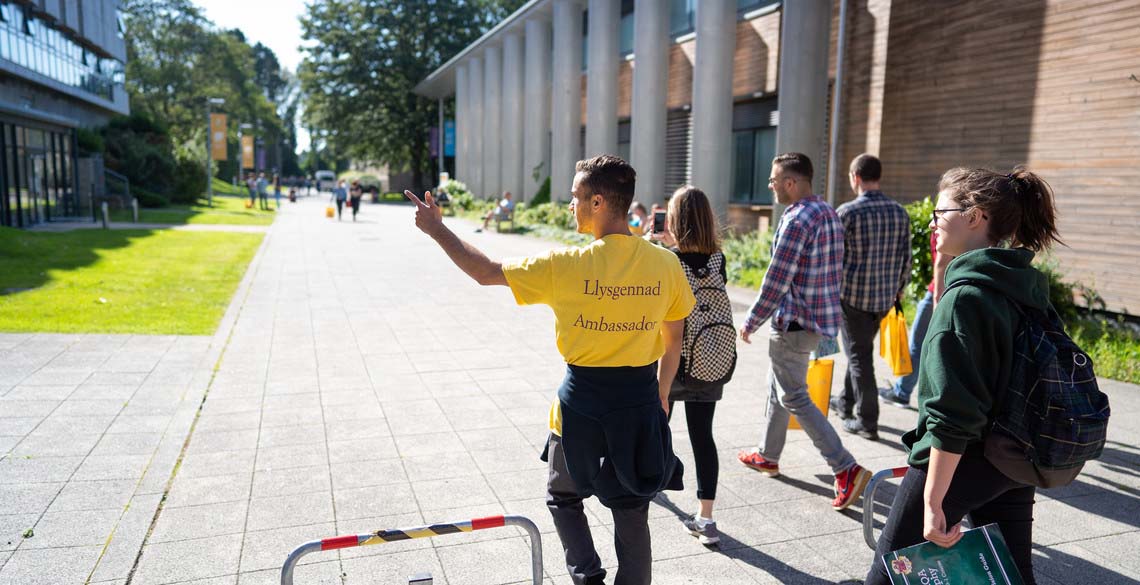 In addition to our undergraduate open days, our Campus Tours are an opportunity for you to explore our beautiful campus, tour our state-of-the-art teaching facilities and to learn more about what it's like to be a student at Aberystwyth University.
What to expect?
The campus tour will be a walking tour and will take approximately an hour. We will be able to show you the location of academic departments*, some on-campus facilities, and a selection of accommodation options. This is a great opportunity to get a feel for the University location and surrounding area.
*After the tour, you will be able to visit 1 of our academic departments to meet a member of teaching staff and / or student ambassador and view the facilities.
What to do in the meantime?
Virtual Campus Tour
If you are unable to attend one of our Campus Tours take a look at our Virtual Campus Tour.
If you need to cancel your booking please do so by 5pm on the day before you are due to visit. If you have any questions, please contact us at campustours@aber.ac.uk or 01970 621735.