Prof Rhys Jones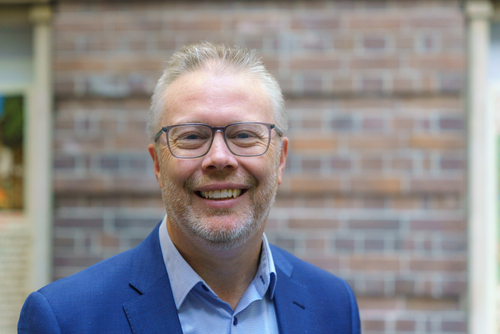 Profile
My work lies at the intersection between political, historical and cultural geography and focuses in particular on the various geographies of the state and its related group identities. I have addressed the geographies of the state in a variety of contexts, ranging from the various organisational, territorial and cultural changes associated with the state-making process in medieval Wales to the more contemporary processes of territorial and functional restructuring affecting the UK state. My work on these themes has appeared in a variety of different journal articles as well as a monograph - People/States/Territories - published by Blackwell as part of the RGS-IBG Book Series. I have also examined the geographies of group identity in a number of different contexts. Work here includes my research on the emergence of ethnic identities in medieval Wales and my more current research on the geographies of Welsh identity in the late twentieth century. This latter work has recently appeared in a book entitled Placing the Nation (with Carwyn Fowler). My research, to date, has been supported by funding from the ESRC, the AHRC, the Leverhulme Trust, the British Academy and the University of Wales' Board of Celtic Studies.
I teach on a number of these research themes at undergraduate and postgraduate level. Most of teaching is done through the medium of Welsh but I also teach on some English-medium modules in the field of political geography. I have also sought to consolidate my competence in teaching through publishing a textbook entitled An Introduction to Political Geography (with Martin Jones and Mike Woods). My competence in teaching was confirmed when I received an Aberystwyth University Award for Teaching Excellence in 2005.
Teaching
Module Coordinator
Coordinator
Lecturer
Tutor
Additional Lecturer
Research Groups
Publications
Jones, R
, Goodwin-Hawkins, B
& Woods, M
2020, '
From territorial cohesion to regional spatial justice: The Well-being of Future Generations Act in Wales
',
International Journal of Urban and Regional Research
, vol. 44, no. 5, pp. 894-912.
https://doi.org/10.1111/1468-2427.12909
Jones, R
2019, '
Governing the future and the search for spatial justice: Wales' Well-being of Future Generations Act
',
Fennia: International Journal of Geography
, vol. 197, no. 1, pp. 7-23.
https://doi.org/10.11143/fennia.77781
Jones, R
& Goodwin-Hawkins, B
2019, '
Governing the future and the search for spatial justice
', AAG American Association of Geographers Annual Meeting, Washington DC, United States of America,
03 Apr 2019
-
07 Apr 2019
.
More publications on the Research Portal