COVID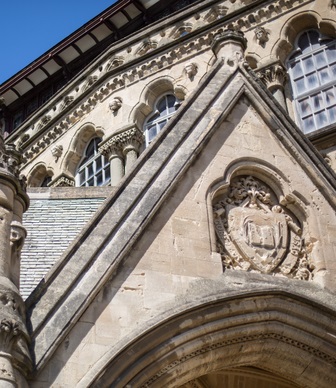 The ongoing Covid-19 outbreak has resulted in changes to our ways of working across the University.
It is important to note that such changes to our ways and methods of working may also introduce additional risks and hazards which we must continue to manage through risk assessment and identification of suitable control measures.
The following sections provide further information and guidance on the types of hazards which may impact the activities of Faculties and Professional Service Departments.
University COVID Risk Assessment
COVID Activity Risk Assessment Template
Cleaning Regimes
First Aid
Face Coverings
COVID Induction
Social Distancing
The Health Protection (Coronavirus Restrictions) (Wales) Regulations 2020 requires organisations to take all reasonable measures to ensure that a distance of 2 metres is maintained between all persons on the premises and/or waiting to enter the premises. For activities or functions where working from home is not possible, the types of reasonable measures to ensure appropriate social distancing in the workplace will include, but will not be limited to:
Reducing the number of people working at any one time - this increases the space between people by reducing the total number of people in attendance.
Increasing space between staff - for example on a production line leaving 2 metre gaps between people and indicating spacing with markings.
More controlled use of rest space and entrances and exits – is there a congregation of workers at a certain time? Could additional space be provided or could break times be staggered?
Making adjustments to the way work is done to reduce physical contact.
Staggering shifts to minimise people on site and to reduce congestion during shift changes.
Minimising the amount of close physical interaction.
Conducting Meetings
Use of Offices
Display Screen Equipment
The following represent some simple steps which can reduce the risks from display screen work:
breaking up long spells of DSE work with rest breaks (at least 5-10 minutes every hour) or changes in activity;
avoiding awkward, static postures by regularly changing position;
getting up and moving or doing stretching exercises (e.g. walking on the spot during virtual meetings or whilst making a phone call);
avoiding eye fatigue by changing focus or blinking from time to time;
when certain office items are not available (e.g. ergonomic chairs, height-adjustable desks), try other ways of creating a comfortable working environment (e.g. supporting cushions and towels to help posture, boxes as makeshift foot rests, etc.).
This video has some practical tips for people who find themselves working from home, with access to a variety of equipment. You can find out simple methods of reducing musculoskeletal risks and managing your posture in some surprising ways, with everyday objects. https://www.youtube.com/watch?v=EhtaPcrFdao&feature=youtu.be
Virtual Workstation Consultation
The Health, Safety and Environment Team will be offering virtual workstation consultation via Microsoft Teams. Members of the Team will be available on a weekly basis to view and provide suggestions to improve your current home workstation setup at the following times:
Tuesday 10:00-11:00
Thursday 14:00-15:00
To arrange a 10 minute virtual meeting, please email hasstaff@aber.ac.uk, noting your preferred date. You will then be sent a calendar invite with the Microsoft Teams virtual meeting link. You will need a PC or laptop with internet access, microphone and webcam. Alternatively, you can send videos or photos of your current workstation setup to the Health, Safety and Environment Team beforehand.
Further guidance and resources:
Sharing Vehicles
Health and Wellbeing
We know that this is a worrying time for many of our staff. We would like to highlight the following resources to support your wellbeing:
The University's Employee Assistance Programme provider Care First continues to provide a free, confidential and impartial support service, which is available to University members of staff 24 hours a day, 7 days a week. Further information, including details for accessing the service, is available at: https://www.aber.ac.uk/en/hr/employment-information/eap/
The Sports Centre is making a series of exercise videos which can be followed at home on their Facebook Page: https://www.facebook.com/SbortAber/
Other external resources
Other Sources of Information