Prof Hazel Davey PhD (Aberystwyth), SFHEA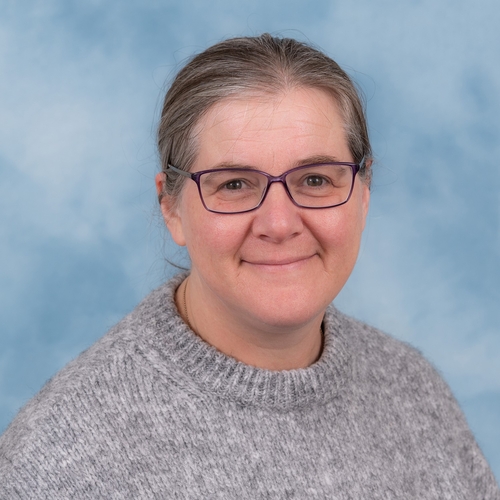 Professor
Contact Details
Profile
I am a Professor in Biology in the Department of Life Sciences at Aberystwyth University. I am scheme coordinator for the postgraduate MRes Biosciences (C190). I am also an elected member of AU Senate. I am a graduate of Aberystwyth University with a BSc in Zoology and Microbiology and a PhD on Flow Cytometry of Microorganisms.
Additional Information
Fellow of the Learned Society of Wales
Research
My research interests include microbial physiology using the model organism Saccharomyces cerevisiae in a biotechnologically relevant setting to understand viability and vitality, stress response and heterogeneity. Methods include flow cytometry, radio-frequency impedance spectroscopy, barcode arrays and multivariate data analysis methods. Part of this work is undertaken collaboratively with AU spin-out company Aber Instruments Ltd.
Publications
Ragon, M, Bertheau, L, Dumont, J, Bellanger, T, Grosselin, M, Basu, M, Pourcelot, E, Horrigue, W, Denimal, E, Marin, A, Vaucher, B, Berland, A, Lepoivre, C, Dupont, S, Beney, L
, Davey, H
& Guyot, S 2023, '
The Yin-Yang of the Green Fluorescent Protein: Impact on Saccharomyces cerevisiae stress resistance
',
Journal of Photochemistry and Photobiology B: Biology
, vol. 238, 112603.
10.1016/j.jphotobiol.2022.112603
Davey, H
& Guyot, S 2020, '
Estimation of Microbial Viability Using Flow Cytometry
',
Current Protocols in Cytometry
, vol. 93, no. 1, e72.
10.1002/cpcy.72
Davey, H
2017, '
Tracking the fate of individual cells following exposure to heat stress
',
Environmental Microbiology
, vol. 19, no. 2, pp. 411-412.
10.1111/1462-2920.13430
Klionsky, D, Abdelmohesen, K, Abe, A, Abedin, MJ, Abeliovich, H, Acebedo Arozena, A, Adachi, H, Adams, CM, Adams, PD, Adeli, K, Adhihetty, PJ, Adler, SG, Agam, G
, Davey, H
& Other Additional Authors 2016, '
Guidelines for the use and interpretation of assays for monitoring autophagy (3rd edition)
',
Autophagy
, vol. 12, no. 1, pp. 1-222.
10.1080/15548627.2015.1100356
Hamilton, J
, Davey, H
& Rose, M
2016,
Life Sciences Aberystwyth University: A Blended Higher Education Environment for Raising Ambition, Aspirations and driving Social Mobility. Response to Welsh Government's Consultation on Foundation Degrees in Wales
.
More publications on the Research Portal