Dr Hazel Davey
PhDSFHEA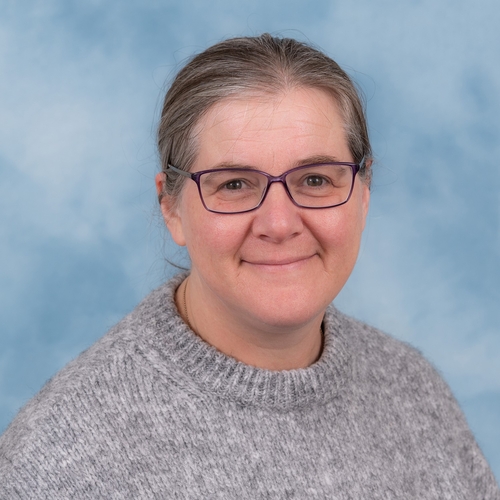 Profile
I am a Reader in Biology and Director of Taught Postgraduate Studies in the Institute of Biological, Environmental and Rural Sciences at Aberystwyth University. I am scheme coordinator for Microbiology and related degree schemes (C500, C501, C502, C509 and CC35) and for the postgraduate MRes Biosciences (C190). I am also an elected member of AU Senate and Council. Graduate of Aberystwyth University with a BSc in Zoology and Microbiology and a PhD on Flow Cytometry of Microorganisms.
Teaching
Research
Member of the Microbiology Research Group in IBERS.
Current focus
Microbial physiology using the model organism Saccharomyces cerevisiae in a biotechnologically relevant setting to understand viability and vitality, stress response and heterogeneity. Methods include flow cytometry, radio-frequency impedance spectroscopy, barcode arrays and multivariate data analysis methods. Part of this work is undertaken collaboratively with AU spin-out company Aber Instruments Ltd.
Publications
Tracking the fate of individual cells following exposure to heat stress
Davey, H.
2017
In :

Environmental Microbiology.
19
,
2
,
p. 411-412
2 p.
Guidelines for the use and interpretation of assays for monitoring autophagy (3rd edition)
Davey, H.
& + 2,453 additional authors
2016
In :

Autophagy.
12
,
1
,
p. 1-222
222 p.
Life Sciences Aberystwyth University: A Blended Higher Education Environment for Raising Ambition, Aspirations and driving Social Mobility. Response to Welsh Government's Consultation on Foundation Degrees in Wales.
Hamilton, J.
,
Davey, H.
&
Rose, M.
2016
Surviving the heat: Heterogeneity of response in Saccharomyces cerevisiae provides insight into thermal damage to the membrane
Guyot, S., Gervais, P.,
Young, M.
, Winckler, P., Dumont, J. &
Davey, H.
2015
In :

Environmental Microbiology.
17
,
8
,
p. 2982-2992
Predatory activity of Myxococcus xanthus outer-membrane vesicles and properties of their hydrolase cargo
Evans, A. G. L.
,
Davey, H. M.
,
Cookson, A. R.
, Currinn, H., Cooke-Fox, G., Stanczyk, P. J. &
Whitworth, D. E.
2012
In :

Microbiology.
158
,
Pt 11
,
p. 2742-2752
11 p.
More publications on the Research Portal