Admissions
Our Masters programmes are designed for students who possess an undergraduate degree in politics, international relations, history, sociology, geography, economics, philosophy or some other related field. The entry requirement is a good Undergraduate degree 2.2 (UK) (or above) equating to a mark of 56.5 or above. European and International applicants can find their grade equivalence on our comparability page. Candidates who do not meet this standard or are comming from a non graduate background will be considered on a case-by-case basis. In such circumstances candidates will normally be interviewed as part of the application process. International students may study the International Foundation Programme at Aberystwyth, which will provide a pathway onto one of our postgraduate degree schemes.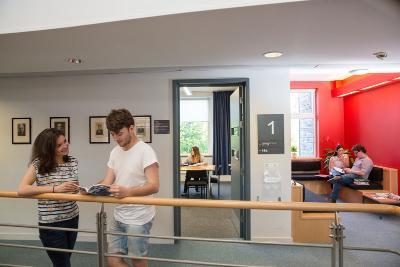 Application
The application consists of the Aberystwyth University application form (or via the UKPASS system) and one letter of reference. Applicants who have been out of higher education for an extended period of time may submit a letter of reference from an employer. Applicants may also wish to include a personal statement/letter of motivation that explains the reasons for wanting to undertake a Masters degree and any other information, such as professional or voluntary experience, which may be useful to the admissions team.
There is no application deadline as admissions decisions are made on a rolling basis.
The department plans to hold a Information Day for Masters applicants in late spring - the date to be advised.

Information about Masters fees can be found on the University's Postgraduate Information webpages.
For more information contact us (interpol@aber.ac.uk / +44 (0)1970 622708) and we will send you an 'e-pack' containing the forms you'll need as well as a variety of other information .
Application materials can also be downloaded here or requested by phone (+44 (0)1970 622023) or email (pg-admissions@aber.ac.uk) direct from the university's Postgraduate Admissions Office. Alternatively you can apply online via the UKPASS system, more details are available from the Postgraduate Admissions office. Once completed, all application materials (including references) should be submitted directly the Postgraduate Admissions Office:
Postgraduate Admissions Office
Student Welcome Centre
Aberystwyth University
Penglais
Aberystwyth
SY23 3FB
UNITED KINGDOM
English Language Proficiency
Non-native English speakers are normally required to take a University recognised test to measure English language proficiency. Entry into the Masters programme requires an IELTS score of 7.0; a TOEFL score of 610 (paper based test) or 250 (computer based test) and an essay rating of 5.5; or an internet based TOEFL score of 100.