Biochemistry
Zofia Słowik, Sales Executive, Innova Biosciences Ltd.
BSc Genetics and Biochemistry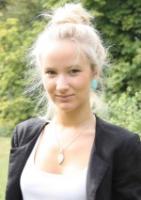 "The course helped me to gradually build scientific knowledge and understanding of genetics and biochemistry. The knowledge gained during my degree allowed me to develop my interpersonal skills, solve practical problems and make informed decisions. The combination of practical and theoretical exercises equipped me with the essential skills that increased my confidence as a young professional.
I would highly recommend this course to anyone who is passionate about science and plans to start a career in science-related environment."
Alex - BSc Biochemistry
Alex Pike, Lab Technician, The Binding Site
BSc Biochemistry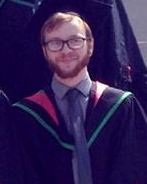 "I use (and maintain) HPLC systems for various different forms of column chromatography to purify our immunodiagnostic products that are used for the diagnosis of immune disorders and specific cancers such as multiple myeloma.
Without any knowledge about the structure and function of proteins that I picked up through studying Biochemistry at Aberystwyth, I would not have the same full understanding of the processes that are carried out throughout the company. The course curriculum of Biochemistry managed to get the balance of studying wider concepts key to the bigger picture of life science and the much more exact details of specific areas of molecular biology perfectly. It was great to be learning about very specialised topics of biology, whilst also studying an approach to research that has wider applications. Studying Biochemistry was thoroughly enjoyable, and gave a range of module choices whilst always keeping the core subjects‌ and concepts at the heart of the course.‌"