Doctor of Philosophy (PhD)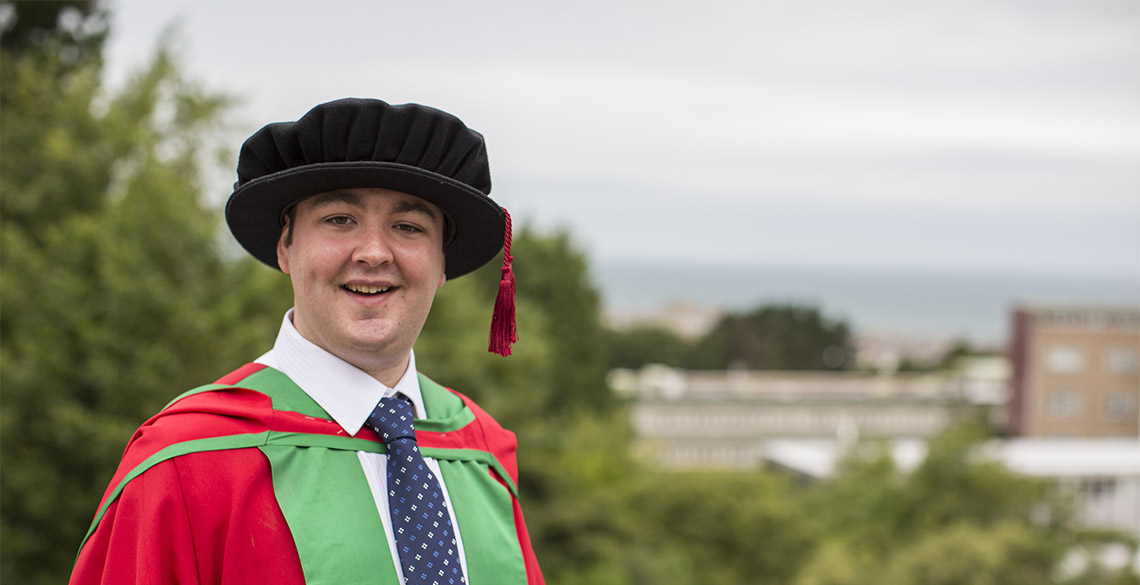 Complete your Doctor of Philosophy (PhD) here, conducting original academic research and making a new contribution to your specific field of study.
As the highest level of academic qualification we offer, a PhD gives you the platform to make significant advances in your chosen area of interest. You can make new discoveries, test new theories and push the boundaries of current knowledge and understanding.
PhD opportunities are available in all our academic departments.
At Aberystwyth, you will be part of our vibrant research community.
You will be surrounded by expert academic staff who will able to support your development and collaborate on aspects of your research. You will contribute to the research life of your academic department and the university as a whole.
Further information on PhD study:
To complete a PhD takes 3-4 years of full-time study and up to 7 years of part-time study;
To apply for PhD study you should hold or expect to achieve an upper second class honours (2:1 honours) or above. Some departments will also expect to see evidence of Masters level study;
A research proposal is required for all PhD applications unless there is a predetermined research proposal attached to a funded project. Please check with the relevant academic department if unsure;
For advice on how to compose and refine your PhD research proposal please see our "Research Proposal Guidelines";
The culmination of your PhD study will be the production of a dissertation (80,000-100,000 words) based on your research. You must then present and defend this at an oral examination, or viva, assessed by your supervisor(s) and relevant external examiners;
Although you will have a supervisor and other academic staff to provide support, the onus is on you to undertake independent research on existing research/literature, conduct new research and advance your knowledge and understanding.
Contact our Postgraduate Admissions Team for more information