Information Security Symposium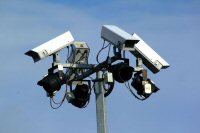 Image from FreeFoto.com
Symposium Registration
Information Privacy, Security and Forensics in the Digital Age
Hosted by Aberystwyth University and the National Library Wales
Date: 6th September 2012
Venue: National Library Wales, Aberystwyth
Discourse on the public and private spheres in the digital age has aroused much critical commentary and has occasioned a revisioning of the meaning of public and private in the realm of information. Developments in on-line communication and commerce have popularised this debate and the question of what information is, or should be, public and private, is one which reflects the complexity and interconnectivity of personal and public personas.
In exploring the perceived potential for transparency and accountability, finding the balance between consumerism and control, collaboration and cyber security, and in developing communities of trust whilst being mindful of compliance and continuous enforcement is a challenge which benefits from interdisciplinary approaches. This symposium explores the boundaries of public and private in the digital ecology and includes contributions from a diverse range of fields: forensics, security, law, information and archival science, and social and mobile media.
There has been unprecedented activity in this area in the second decade of this millennium, culminating in a proclamation by the United Nations on access to the Internet as a human right, the deliberations of the Leveson Enquiry regarding press standards and surveillance culture and EU e-privacy and data protection reform, to name a few.
Themes for the day include:
Privacy, social media and the public diary
Heritage collections as public / private spaces
Social justice and information rights
Legal issues surrounding the patrolling of public and private boundaries
Cyber security, Cloud Forensics and big data
The registration fee for this event is £35. The deadline for registrations is 30th August 2012
Programme
Time

Topic

10:00 - 10:30
Coffee and registration
10:30 - 11:00
Human Rights and Social JusticeKirsten Ferguson-Boucher and Sofia Cavandoli
(Department of Information Studies and Department of Law, Aberystwyth University)
11:00 - 11:30
Archives as a public/private space
Dafydd Tudur
Rights and Information Manager
11:30 - 12:00
Digital Evidence and Privacy
Stephen Mason
12:00 - 12:15
Panel Discussion
12:15 - 13:15
Lunch
13:15 - 13:45

Social Media and Privacy
Graham Coult
Editor-in-chief, Managing Information magazine, ASLIB.
Sarah Merry
PhD Researcher, Online friendships and social media.

13:45 - 14:15
Mobile Media and Privacy
Jules Ferdinand Pagna Disso
Head of Cyber Security Research Lab (Incubator) UK, EADS Innovation Works
14:15 - 14:30
Panel Discussion
14:30 - 15:10
Coffee
15:15 - 15:45
Cloud Forensics and Privacy
Keyun Ruan
University College Dublin, Centre for Cybersecurity and Cybercrime Investigation
15:45 - 16:15
Privacy and Cybercrime
Dr Barbara Endicott-Popovsky
University of Washington, Seattle
16:15 - 16:30
Panel Discussion and Close
Registration and Payment
Privacy, Security and Forensics in the Digital Age Symposium Registration and Payment Form (PDF)