Dr Susan Davies awarded Ellis Prize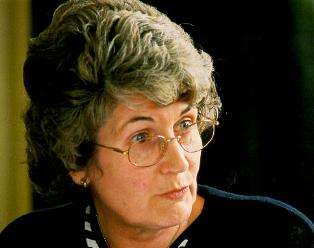 The Archives and Records Association (UK & Ireland) has awarded the Ellis Prize to Dr Susan J Davies.
The award was made to Dr Davies by ARA Chair David Mander at the ARA annual conference on 27 August in Gateshead Newcastle. David Mander praised the 'substantial contribution' which Dr Davies had made to the sector and to the profession.
The Ellis Prize is given, usually every three years, to recognise excellent work in the sector and 'significant contribution to archive theory and practice'. The Ellis Trophy for 2104 reads: 'Awarded to Dr Susan J Davies for excellence as an educator and provider of expert advice on archives'.