Dr Allen Foster
BA, MSc, PhD, PGCTHE, FHEA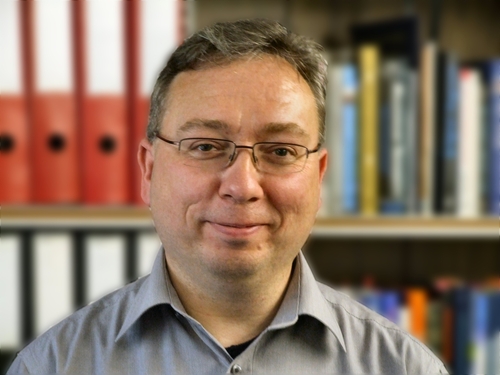 Profile
I have specialised in information management and information behaviour and my teaching and research reflects these areas, I enjoy research methods and helping to work out research problems and my PhD supervision is enjoyable as my students and I explore a range of related topics including cybersecurity, scholarly communication, knowledge management and aspects of ICT infrastructure, and behaviour.
Teaching
Module Coordinator
Additional Lecturer
Coordinator
Blackboard Dept Admin
Lecturer
Teaching in a number of areas including Information Retrieval, Information Services, Information Literacy.
Research
Human Information Behaviour: Information Needs, Information Seeking and Searching Behaviour, Serendipity, Interdisciplinarity, Information Literacy and Information Skills, Knowledge Management, Technology and Communication, Mediated Communication, Information ProblemsResearch related activities: Joint Editor in Chief, Journal of Information Science Joint Regional Editor (Europe & UK), The Electronic Library: Member, Comite Cientifico, Revista Ciencias De La Documentation. Member, Editorial Board, Aslib Journal of Information Management.
Publications
Ellis, D
, Foster, A
& Shehata, AMK
2017, '
Changing styles of informal academic communication in the age of the Web: orthodox, moderate and heterodox responses
'
Journal of Documentation
, vol. 73, no. 5, pp. 825-842.
https://doi.org/10.1108/JD-06-2016-0083
Foster, A
& Rafferty, P
(eds) 2016,
Managing Digital Cultural Objects: Analysis, discovery and retrieval
. Facet Publishing, London.
Al-Wreikat, A
, Rafferty, P
& Foster, A
2015, '
Cross-language information seeking behaviour English Vs Arabic
'
Library Review
, vol. 64, no. 6-7, pp. 446-467.
https://doi.org/10.1108/LR-04-2015-0044
Mawby, J
, Foster, A
& Ellis, D
2015, '
Everyday life information seeking behaviour in relation to the environment: disposable information?
'
Library Review
, vol. 64, no. 6-7, pp. 468-479.
https://doi.org/10.1108/LR-10-2014-0120
Shehata, AMK
, Ellis, D
& Foster, A
2015, '
Scholarly communication trends in the digital age: Informal scholarly publishing and dissemination, a grounded theory approach
'
Electronic Library
, vol. 33, no. 6, pp. 1150.
https://doi.org/10.1108/EL-09-2014-0160
More publications on the Research Portal