Peer Support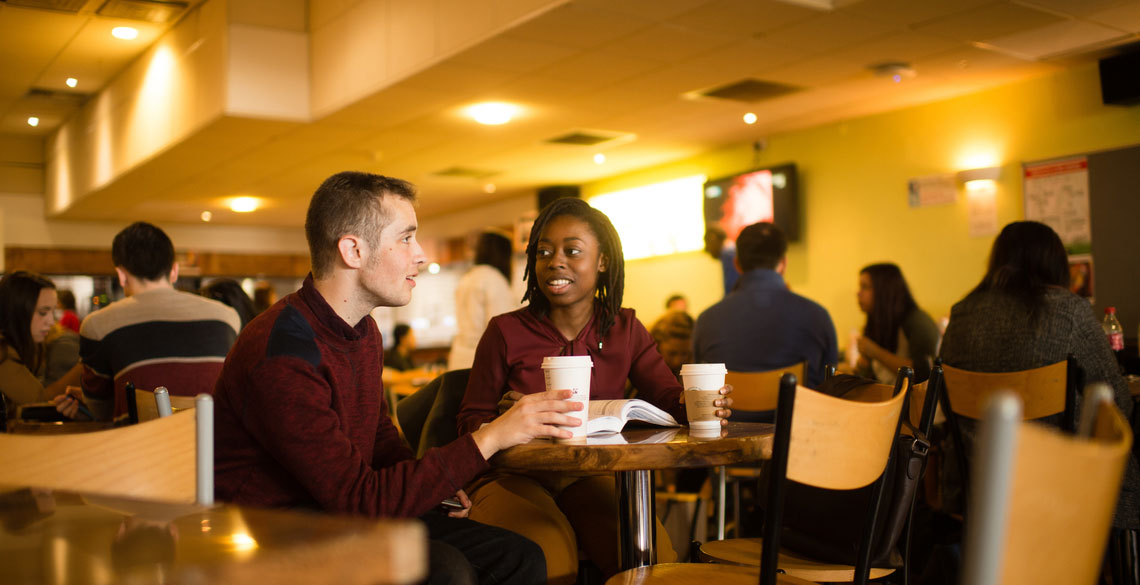 Departmental Peer Guides and Signpost Mentoring
For many students, coming to study at University is a new and exciting time although there can be some challenges in the first few weeks or months; for example ranging from finding out where things are in the University, to living independently, to being away from home for the first time, to adjusting to a more independent style of learning at University or even managing your time effectively.
To help our new students we have two student Peer Support schemes; Departmental Peer Guides and Signpost Mentors
Departmental Peer Guides
Each academic Department has a team of Departmental Peer Guides (who are either second or third year students or postgraduates). Each year these Peer Guides are available to offer informal help, information, advice and guidance to newly arrived, first year students. Peer Guides can help new students to settle into University life as they have knowledge and experience about the University, the Department and Aberystwyth town. Individual discussions between new students and Peer Guides are private and confidential.
Just before the start of the academic year, new students are contacted by their Department and provided with further information concerning arrangements about how to contact their Departmental Peer Guide.
Signpost Mentors
Signpost Mentors are either second, third or final year undergraduates or postgraduate students. Signpost Mentors are trained by Student Services and they can offer friendly, informal help and advice on any aspect of University life.
Signpost Mentors can also provide more structured, on-going support to new students with all aspects of University life including help with academic planning, time-management, organisation and motivation. Signpost Mentors have a good knowledge of specialist support services in the University and they can assist new students to access services, for example, in relation to Disabled Students Allowance (DSA), Study Support, Student Wellbeing services (including Mental Health Practitioner and Counselling Practitioner Support) and Student Finance.
Signpost Mentoring is private, confidential and completely non-judgemental.
To find out more about Signpost Mentoring and to enquire about getting help from a Signpost Mentor please visit our Signpost Mentoring webpages.
FAQs about Departmental Peer Guides