Moving In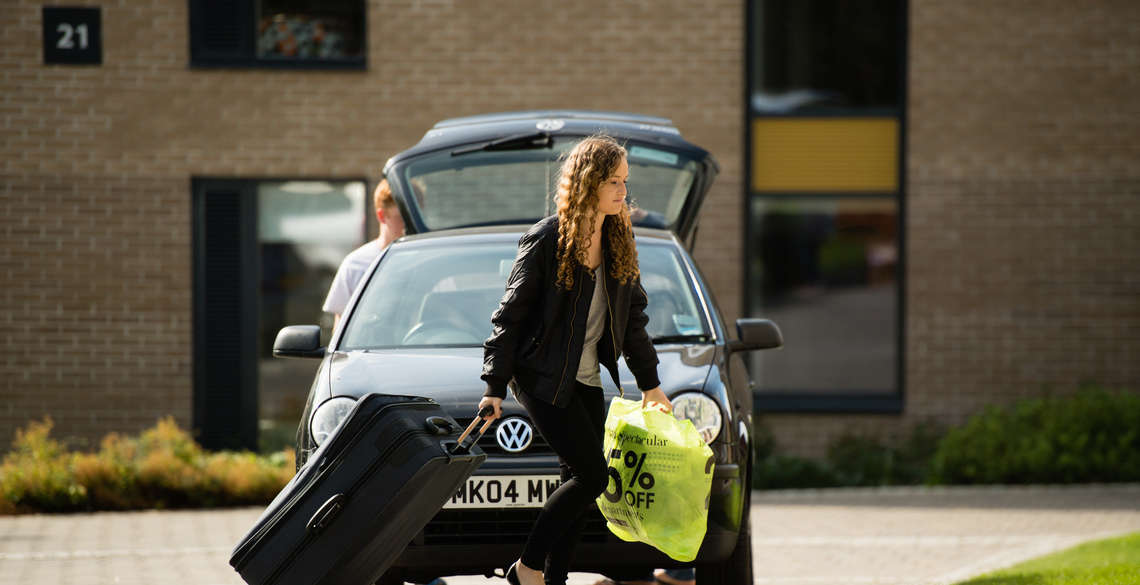 Starting at university is an exciting time and we want to ensure that you find the right place to live. There are new friends to be made, new places to discover and the chance to develop many new interests. Being in University Residences enables you to meet a diverse range of people from different backgrounds and cultures, on a variety of courses and you can make friends straight away.
Before you arrive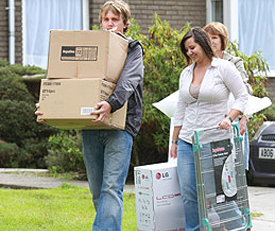 1. Make sure you've completed an online application for accommodation.
2. Activate your Aberystwyth University IT account (new students).
Instructions on how to do this will be sent to your personal email address.
3. Accept your offer and complete your Accommodation Licence Pack which includes your pre-arrival induction programme.
4. Arrange payment for your Accommodation Fees.
This is part of your Accommodation Licence Pack
5. Read your Resident's Handbook for extra, useful information and tips.
6. Upload a photo for your Aber Card (new students).
6.1 - Current Students - please ensure that you bring your Aber Card with you at check-in as the majority of our residences are now accessed using Aber Cards.
7. Join us on Facebook.
8. Make sure your student finance is approved.
9. Ensure you have everything you need; you can check our pre-arrival list or buy items from Uni Kit out .
When can I move in?
University Accommodation will be available for you to move in from the start of your Accommodation Licence Agreement.
You will be able to book an arrival date and time when completing your online pre-arrival induction programme which forms part of your Accommodation Licence Pack. If you need to change your arrival date and time then you can do this by simply logging back into the Accommodation Portal and re-select. Staff will be available 24/7 so don't worry if you are arriving late at night, you will still be able to collect your key and check in.
Your room will be held for you until a set date detailed in your Accommodation Licence Agreement. However, if you are planning to arrive AFTER this date then please ensure that you complete the 'Late Arrivals' request form during completion of your online pre-arrival induction programme. If you do not let us know, your room may not be available for you.
Where should I collect my key from?
To collect your room key for all of our residences please go to the appropriate location listed below:
During Monday - Friday between 9.00am – 5.30pm (except for any Bank Holidays):
The Accommodation Office, Y Sgubor, Fferm Penglais, SY23 3FH [Location]
Outside of office hours (including weekends and any Bank Holidays):
Penglais Campus Reception, SY23 3FL [Location]
Please note that all keys must be collected and signed for by you, the resident. Unfortunately we cannot issue a key to a family member or friend.
Parking
During the Friday, Saturday and Sunday of the Big Welcome Weekend you will be able to park on Campus, without a permit, for the purpose of unloading. Members of staff will be on site to help you park. Permits for the duration of your licence period, should you wish to keep a vehicle on site, can be purchased by visiting our Online Shop in advance or when you arrive.
Help us to help you; parking immediately next to the accommodation is limited and therefore during arrival weekend we limit parking in these areas to a maximum of 20 minutes to ensure that we can facilitate this service for all students. Once you have unpacked the car please re-park in one of the designated long stay car parks.
Further information can be found on the Parking webpage