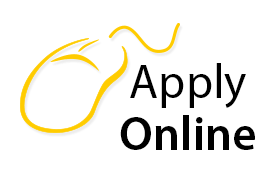 International Students
Overseas fee-paying students, both Undergraduate and Postgraduate students, are guaranteed a place in University owned or managed accommodation for the duration of their taught studies at Aberystwyth University.
To qualify for guaranteed accommodation you must apply by the appropriate deadline date in the year of entry and respond to your offer of accommodation by the deadline date detailed in the Accommodation Offer*:
Undergraduate = 1st August
Postgraduate = 1st September
*Terms and conditions apply; please refer to our Priorities Policy for further details.
Please refer to our How to Apply section for further information on the application procedure. Please note that a place in University owned or managed accommodation is guaranteed, but not a specific type of room or location and that Accommodation Licence Periods do apply.
Why live with us?
Only £100 acceptance fee
All energy bills included
High speed hard wired and wireless internet included
Free Sport Centre Platinum Membership for your health and wellbeing
Insurance included
24/7 help and assistance- including staffed reception
24/7 learning centres within easy access to your residence
Laundry facilities on site
Convenient location close to academic and campus facilities, as well as the town centre- Accommodation options
Payment plans available for accommodation fees
Single Licence Agreements – not joint and several (so you are not responsible for others' rent) plus 'Guarantors' not required‌
Choose to live with your friends in flats/houses from 2-10 bedrooms
A range of licence lengths plus University Summer Accommodation available
Meet and Greet Service
Aberystwyth University has made arrangements for international students to arrive to their accommodation before the start of the Licence Agreement (costs apply), this will give international students an opportunity to settle into university life, collect visas from the post office if necessary, and take part in Activities Week. For further details about this available service and information on how to make a booking please visit the International Meet and Greet webpage.
Information on accommodation for Erasmus and Exchange students can be found in our Erasmus & Exchange section.