BA, BSc, MA, MSc, PhD - what do they all mean?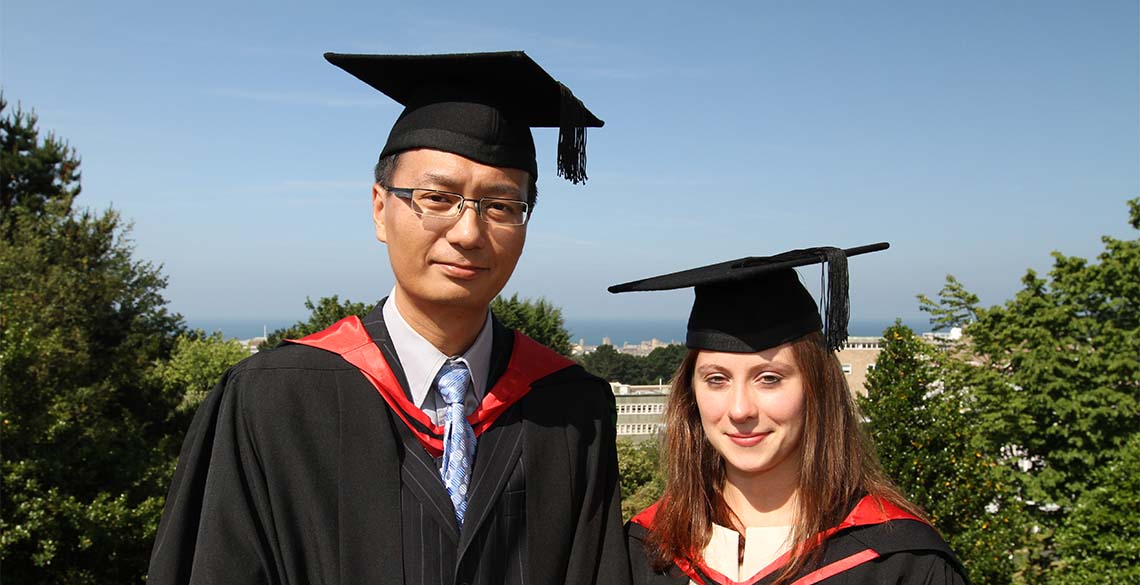 BA, BSc, MA, MSc, PhD (and more) are abbreviations of British degrees.
They reflect the specific level and discipline of a qualification achieved at university.
While most courses are conducted on a full-time basis, there are options for part-time, distance learning and other flexible learning arrangements.
Here is a breakdown of some of the most common qualifications and ones that Aberystwyth University offers.
Bachelors:
BA = Bachelor of Arts, Humanities and Social Sciences;
BSc = Bachelor of Sciences;
BENG = Bachelor of Engineering (Software, Robotics and Physics);
LLB = Bachelor of Law.
Achieved after 3 to 4 years of study. The extra year (for a 4 year course) can be from a year studying abroad or a year working in industry.
Integrated-Masters:
MARTS = Masters of Arts;
MBIOL = Masters of Biology;
MCOMP = Masters of Computer Science;
MENG = Masters of Engineering;
MMATH = Masters of Mathematics;
MPHYS = Masters of Physics;
MSCI = Masters of Sciences and Humanities.
4 years course (3-year Bachelors, 1 year Masters) that enables you to secure a loan for the full duration rather than having to fund a Masters degree separately.
Masters:
MA = Masters of Arts, Humanities and Social Sciences;
MSc = Masters of Sciences;
MBA = Masters of Business Administration;
MPhil = Masters of Philosophy: Advanced research Masters degree;
MRes = Masters of Research: Contains some taught and research elements;
LLM = Masters of Law.
Achieved after graduation from Bachelors level, usually 1-2 years duration.
PhD:
PhD = Doctor of Philosophy: for a range of disciplines.
Achieved after graduating from Masters level, usually 3-8 years duration.
A wide range of Undergraduate, Postgraduate and Further-Research courses – across the Arts and Sciences – are available at Aberystwyth.