Visiting UCAS Exhibitions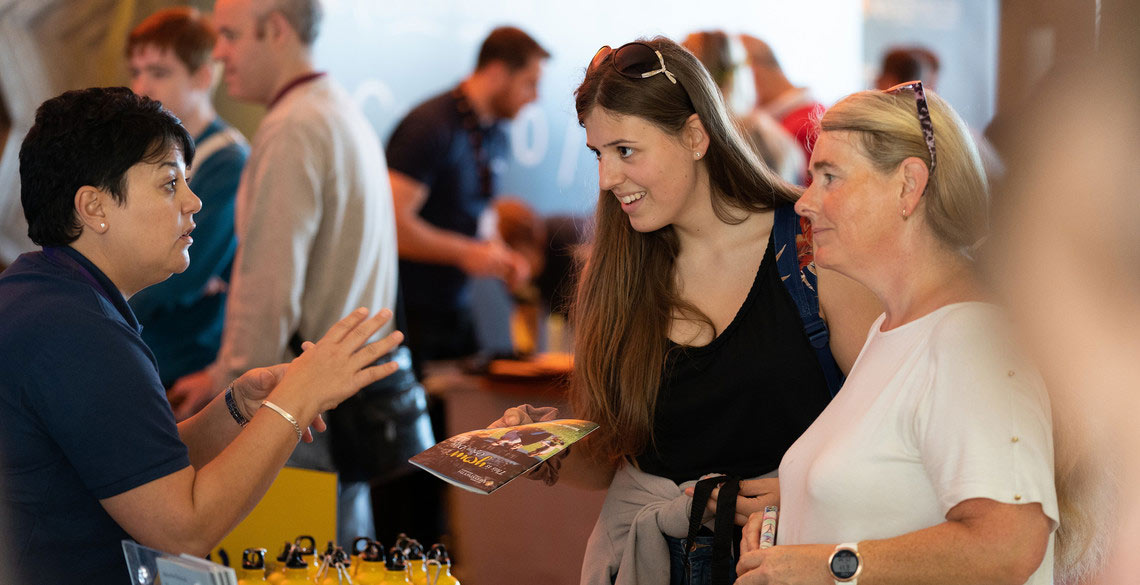 A UCAS exhibition is the ideal opportunity to explore your next steps after leaving school or college.
While at the exhibition you can visit the many university stalls to find out more about them. Make sure that you enquire about their courses, accommodation, finance, scholarships and more. It's always handy to collect a prospectus too.