Private Sector Accommodation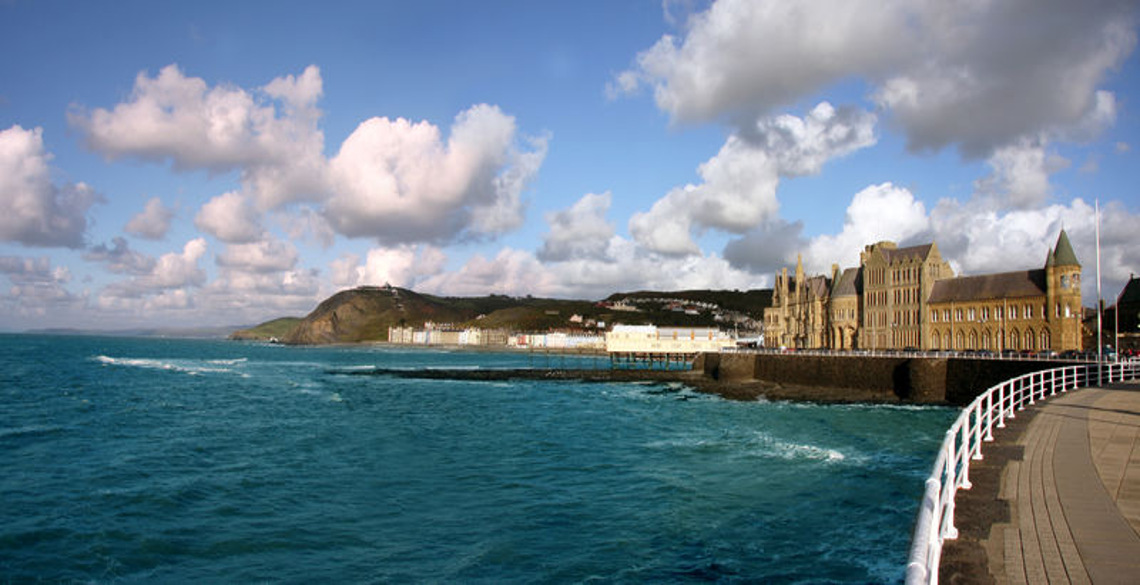 Choosing student accommodation at Aberystwyth University can be a big decision. If you don't want to live in University Accommodation as a current, returning student or even as a new student you will need to look at private sector housing. Although, please be aware Aberystwyth University guarantee* accommodation in University owned or managed accommodation for 1st year students.
*Terms and Conditions apply - please see our Priorities Policy for additional information.
Please don't worry as you are not alone and we can help with your search as much as you need. If you are in doubt about anything to do with renting private accommodation, check with the Accommodation Office, Aberystwyth University Students Union or the Aberystwyth Citizens Advice Bureau.
Keep Calm and Don't Rush!
Don't rush to arrange your accommodation, there is plenty of student housing in Aberystwyth so take your time. It's so important to make sure you are happy with who you want to live with, where you want to live, and how much you can afford to pay.
You may want to consider the following when looking for private accommodation:
Can you afford the rent? What is included in the rent? Be realistic – don't take on more than you can afford.
Additional costs may include gas, electricity, water, internet, phone, TV licence.
Get Insured‌.
Is the tenancy agreement (the contract) joint and several? All people named on the tenancy agreement have equal responsibility for the terms of the contract including rent (i.e. if one person leaves the others have the responsibility to pay their share).
Always read and understand the tenancy agreement before signing.
When does the tenancy start and end? Remember the end date of where you are currently living to coincide.
Do you need a guarantor? Someone who will have to guarantee that your rent is paid and if it isn't then they are responsible for payment, normally a parent (must live in UK).
Be careful who you decide to live with – will you still be friends in 6 months time?
How much is the deposit? You should not be asked to pay a deposit without having also seen the tenancy agreement. Make sure you get a receipt.
Ensure that your deposit is held in a Tenancy Deposit Scheme.
Is there summer rent?
Is there any administration fees? Normally non-refundable.
Council tax – if all occupants are students then the property is exempt from Council Tax.
Never view a property alone – take your time, view a selection of properties to get value for money.
Don't be afraid to ask lots of questions – that's what the agent/landlord is there for!
Location of the property – travelling time/costs?
Is the property safe? Don't be afraid to ask to check safety certificates.
Is the property registered with us? Properties are checked to ensure they meet standards - Aber Studentpad Accommodation Database.
Know who the landlord is?
See an Energy Performance Certificate – typical property energy use and costs / ways to save money!
Ask the current tenants what it's like!
Know your rights and the landlords' obligations.
Does the property need a HMO Licence? Ceredigion County Council holds a register of Houses in Multiple Occupation.
By law, all landlords and agents in Wales must register with Rent Smart Wales, and if they manage their own properties they must also have a licence from Rent Smart Wales.
Check if the property you are considering renting is at risk of flooding. Visit the Natural Resources Wales Flooding webpage to find out and register for free flood warnings.
When to look?
Traditionally house hunting starts in November/December which is also when we release a list of private sector student accommodation via the Private Sector Accommodation Database as well as opening applications for University Accommodation (so look out for updates!).
Where to look?
Student Pad
The Accommodation Office maintains an online private sector accommodation database which includes a list of properties in the town and local area. This includes a search facility for you to look for various types of private accommodation.
Details of available properties are maintained and the properties are checked to ensure that they comply with a number of necessary standards such as HMO Licensing, Rent Smart Wales and electrical and gas safety requirements. Landlords are required to re-apply for registration of their properties on an annual basis with the Accommodation Office.
Please note that properties included on the database are not inspected by the Accommodation Office.
Important:
The list of private accommodation is intended only as a guide for prospective student tenants to enable them to decide whether or not to make further enquiries with prospective landlords. Neither the University nor any member of University staff has any authority to make or give any representations, recommendations or warranty whatsoever as regards to the properties listed or otherwise and in particular cannot guarantee that such properties comply with current Fire Regulations, Building Regulations, the Planning Acts, Health and Safety legislation and Licensing Schemes or whether rent levels are accurate.
Students can satisfy themselves about the status of property by telephoning Ceredigion County Council, Department of Environmental Services and Housing:. Prospective student tenants should satisfy themselves by inspection or otherwise as to the adequacy of the accommodation offered. Students living in private sector accommodation are requested to exercise their rights to have sight of the relevant Gas Safety Certificate (prior to taking up a tenancy) and sight of the relevant License (if applicable). Students are advised to be sure that they can meet contractual obligations before tenancy agreements are signed.
Letting Agents
There are a number of letting agents in Aberystwyth. Unfortunately, we cannot give names or recommendations of specific letting agents. However, many letting agents advertise properitse on StudentPad.
Facebook
Check out our Facebook page dedicated to all things 'Accommodation'! Use this to share any vacancies you might know of, discuss issues you've had and share your experiences of searching for private accommodation. It's also a great way to meet people who might also be looking for someone to share a house/flat with. We also post regular updates on the page so it's a great way to keep in touch with us.
Cambrian News
You can also refer to the Cambrian News, the local weekly newspaper, for properties to let.
Further guidance on what to look for can also be found at: