Exchange & Erasmus Students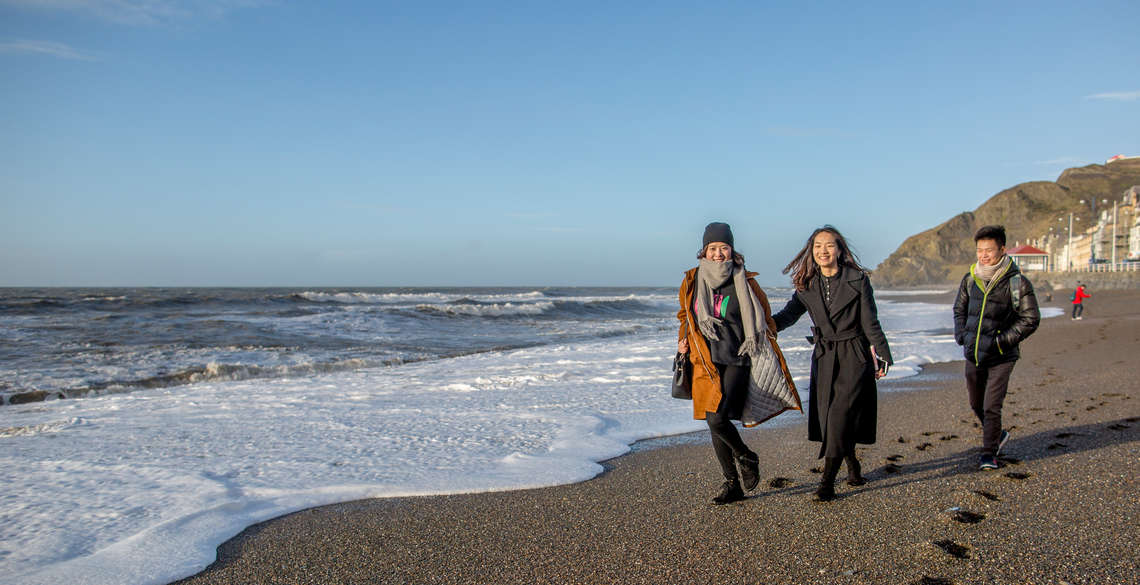 Guaranteed University owned or managed accommodation for Erasmus & Exchange Students!
Once you have met the conditions of your academic offer to study at Aberystwyth University, the Study Abroad Office will contact you with information on how you can apply for University accommodation.
Guaranteed Accommodation
For academic year 2021/22, we are delighted to offer all incoming Erasmus and Exchange students on a University Study Abroad programme with one of Aberystwyth's University partners, with guaranteed University owned or managed accommodation for the duration of their taught studies at Aberystwyth University.
To qualify for guaranteed University accommodation you must apply by the 01st August in the year of entry and also respond to your offer of accommodation by the deadline date detailed in the Accommodation Offer.
If you will be commencing your studies in the second semester, then you are still guaranteed a place in University accommodation, and you will be in a position to apply for accommodation from around November prior to your studies.
A place in University owned or managed accommodation is guaranteed, but not a specific type of room or location.
Full terms and conditions about guaranteed accommodation can be found in the Priorities Policy.
Why live with us!
Living in University accommodation is the beginning of something very exciting, giving you the opportunity to meet new people and make friends for life in a supportive, fun and vibrant community!
There is no need to worry about fluctuating bills as the accommodation fees include utilities (e.g. water, heating, electricity), internet connection & Wi-Fi, a high level of personal contents insurance and free Sport Centre platinum membership! Additional benefits can be found on our Why live with us webpage.
Accommodation Options
We offer a variety of accommodation options, with the majority of our residences only being a short walk away from campus.
We offer a range of self-catered residences with either en-suite rooms, flats with shared facilities, or our self-contained studios. Offering a variety of styles, budgets and locations to find the space that works for you.
If cooking is not for you, then why not check out our fantastic, flexible meal plan packages available.
When & how to apply for accommodation
The Study Abroad Office at Aberystwyth University will contact you with information on how you can apply for University accommodation. You will only be eligible to apply:
When all of the conditions of your academic offer have been met.
When you have activated your Aberystwyth University IT account – this will be from July onwards when Information Services start sending e-mails inviting students to activate their IT account.
Our How to Apply webpage provides a handy step-by-step guide on making an online application for University accommodation.
Meet and Greet Service
Aberystwyth University has made arrangements for international students to be picked up from Birmingham International Airport on our 'Meet & Greet' coaches (charges apply).
The 'Meet & Greet' team will drop you off at your booked accommodation. Further details about this service and information on how to make a booking can be found on the Meet and Greet Service webpage.
Alternative Accommodation