AberPreneurs - Turning Business Ideas into Reality
Start-up support at ABER
The student Enterprise Team provide current students, graduates and others with the support they need to either, become freelance/self-employed, set up their own business/social enterprise, launch a scalable startup or develop essential enterprise skills.
We offer inspirational events, skill development workshops, specialist mentoring, annual student business competition, plus advice and guidance through our 1:1 appointments.
You can join our mailing list to stay up to date with Enterprise Events email: aberpreneurs@aber.ac.uk
Check out our EVENTS ...
'SUMMER START-UP WEEK' is back IN PERSON! 6th - 8th June 10am - 5.30pm
Tues 6th June
Wed 7th June
All about TAX 10-11am with Carly & Ellie Allchurch from Allchurch & Co Allchurch & Co
Financial control & Bookkeeping 11.30am-12.30pm with Carly & Ellie Allchurch from Allchurch & Co Allchurch & Co
Digital Marketing 1.30-2.30pm with Francesca Irving from Lunax Digital Lunax Digital Marketing
Sustainability and your business 3-4pm with Social Enterprise, Aber Food Surplus Aber Food Surplus
Inspirational Guest Speakers & discussion on Business Sustainability 4.30-5.30pm with Aber Food Surplus, Francesca Irving & InvEnterPrize winners Jamila La Malfa Donaldson 2022 & Maria de la Puerta 2023
Thurs 8th June
Refreshments will be provided!
Email aberpreneurs@aber.ac.uk to book your place early - Don't Miss Out!!
See our Success Stories here: Aber graduate starts
Remember.....we offer FREE 1:1 'Business Mentoring' available on-line or in person
Get in touch aberpreneurs@aber.ac.uk
Sell your products or services here: Welsh Student Marketplace - https://walesstudentmarket.co.uk/
Useful links:
https://businesswales.gov.wales/bigideas/
https://businesswales.gov.wales/
What we offer:
Business Start-Up and Enterprise Support
'Essential skills' workshops & Events
Inspirational Role Model Talks
One-to-one Business Advice & Mentoring
Funding Advice
Networking
2022 Enterprise at ABER Report
The Impact of Enterprise Education at Aberystwyth University
Contact us:
Tony Orme/Louise Somerfield
aberpreneurs@aber.ac.uk
01970 622378
‌
To provide you with our full range of start-up support services we hold and utilise personal data that you provide, on the basis of legitimate interest.
Our full Data Protection Information can be viewed here -Data Protection Information Students/Graduates ; Data Protection Information Employers and Stakeholders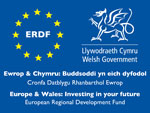 Enterprise and Business start-up at Aberystwyth University is supported by The Welsh Government Youth Entrepreneurship Scheme as part of the Welsh Governments commitment to encourage youth entrepreneurship in Wales.