Prof Nigel Holt
BSc (Anhrydedd, Reading); PhD (Efrog); CPsych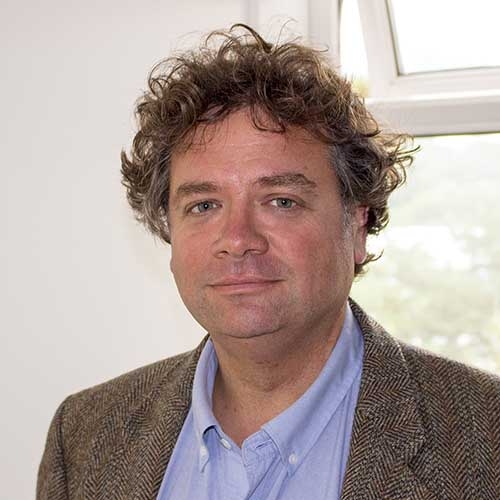 Cadeirydd
Head of Department (Psychology)
Manylion Cyswllt
Noder: Mae gwybodaeth ychwanegol neu manylach ar y fersiwn Saesneg o'r proffil hwn.
Proffil
Ymunodd Nigel Holt â'r adran Seicoleg o Brifysgol Sba Caerfaddon fel uwch ddarlithydd seicoleg ym mis Medi 2012. Ar ôl cael ei radd PhD o Brifysgol Efrog, bu'n gweithio ym myd diwydiant am gyfnod byr cyn dychwelyd i'r byd academaidd fel cymrawd ymchwil mewn seicoleg glywol ym Mhrifysgol Reading.
Ymchwil
Prif bynciau ymchwil Nigel yw'r cysylltiad rhwng sain a gwahanol agweddau gwybyddiaeth gan gynnwys y cof, canolbwyntio a pherfformiad. Mae ganddo lu o ddiddordebau ymchwil eraill gan gynnwys, yn fwyaf diweddar, y canfyddiad o amser a seicoleg seiclo a thrafnidiaeth.
Cyhoeddiadau
Taylor, ANW
, Low, DC
, Walsh, GS
& Holt, N
2023, '
The impact of anxiety on postural control: CO2 challenge model
',
Psychophysiology
, vol. 60, no. 3, e14192.
10.1111/psyp.14192
Walker, I, Thomas, G, natarajan, S
& Holt, N
2020, '
Judgments of a Product's Quality and Perceptions of User Experience Can Be Mediated by Brief Messaging That Matches the Person's Pre-existing Attitudes
',
Frontiers in Psychology
, vol. 11, 1261.
10.3389/fpsyg.2020.01261
Holt, N
, Bremner, A, Sutherland, E & Vliek, M 2019,
Psychology: The Science of Mind and Behaviour
. 4 edn, McGraw-Hill Education, London.
Gamble, T, Turner-Cobb, JM, Walker, I
& Holt, N
2019, '
Putting Proverbs to the Test: An Engaging Approach for Developing Students' Hypothesis Testing Skills
',
Teaching of Psychology
, vol. 46, no. 3, pp. 230-235.
10.1177/0098628319853937
Irons, C
, Holt, N (ed.)
& Lewis, R (ed.) 2014,
Depression
. Palgrave Insights in Psychology, Springer Nature.
Mwy o gyhoeddiadau ar y Porth Ymchwil