Dr Samuel Raybone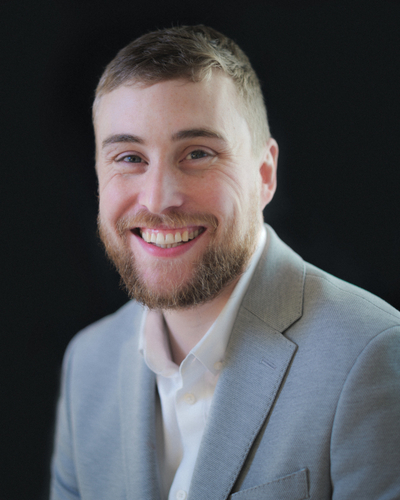 Lecturer in Art History
Manylion Cyswllt
Proffil
Hanesydd ym meysydd celf a diwylliannau gweledol ydw i, yn arbenigo ar Ffrainc yn y bedwaredd ganrif ar bymtheg (yn enwedig Argraffiadaeth); mewn effemera a'r modd y mae'n dogfennu bywyd bob dydd; ac yn hanes ffotograffiaeth. Mae gen i ddiddordeb mewn damcaniaeth feirniadol, yn fwyaf diweddar gweithiau Walter Benjamin ar hanesyddoldeb fodern, tymoroldeb, ac estheteg.
Rwyf wrthi'n paratoi llyfr, sef Gustave Caillebotte as Worker, Collector, Painter sydd yn ailddehongli gyrfa'r arlunydd hwn a fu'n angof gyhyd trwy dynnu sylw at ei gymhelliant i weithio ac i gasglu. Mae'r ymchwil rydw i'n gweithio arni ar hyn o bryd yn edrych ar effemera — eitemau byrhoedlog, cyffredin tebyg i stampiau post, arian papur, bwydlenni tai bwyta, a blodau llabedi cotiau—yn Ewrop ar ddiwedd y bedwaredd ganrif ar bymtheg.
Rydw i'n dysgu ym meysydd eang celf a diwylliant Ewropeaidd yn y ddeunawfed ganrif, y bedwaredd ganrif ar bymtheg a'r ugeinfed ganrif; ffotograffiaeth o 1839 i'r cyfoes; damcaniaeth feirniadol a dulliau ymchwil; a hanesyddiaeth celf.
Cyhoeddiadau
Raybone, S
2021, '
Review of Mapping Impressionist Painting in Transnational Contexts edited by Emily C. Burns and Alice M. Rudy Price and Globalizing Impressionism and Reception, Translation, and Transnationalism edited by Alexis Clark and Frances Fowle
',
Nineteenth-Century Art Worldwide
, vol. 20, no. 3.
10.29411/ncaw.2021.20.3.19
Raybone, S
2021, '
Thoroughly Modern Models: Review of Le modèle noir de Géricault à Matisse edited by Annie Dufour and Looking at Men: Anatomy, Masculinity and the Modern Male Body by Anthea Callen
',
Oxford Art Journal
, vol. 43, no. 3, pp. 479-486.
10.1093/oxartj/kcaa028
Raybone, S
2020,
Gustave Caillebotte as Worker, Collector, Painter
. Bloomsbury, New York.
Mwy o gyhoeddiadau ar y Porth Ymchwil