Dr Andrew Filmer
BA Hons Class 1 (Sydney); PhD (Sydney); PGCTHE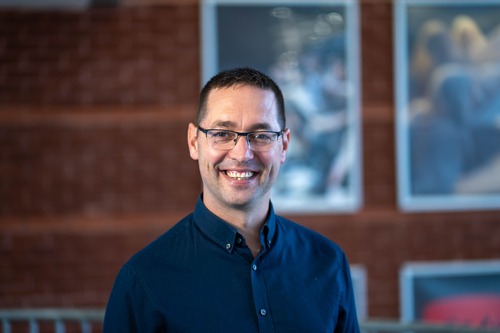 Noder: Mae gwybodaeth ychwanegol neu manylach ar y fersiwn Saesneg o'r proffil hwn.
Proffil
Ymunais â'r adran ym mis Chwefror 2008 ar ôl astudio yn flaenorol ar gyfer fy PhD yn yr Adran Astudiaethau Perfformio ym Mhrifysgol Sydney.
Gwybodaeth Ychwanegol
Cyd-gynullydd y F?d?ration Internationale pour la Recherche de Th?âtre / Theatr Ymchwil Ffederasiwn Ryngwladol (firt / IFTR) Theatr Gweithgor Pensaern?aeth (2012 i'r presennol). Am fwy o wybodaeth ar y gweithgor, ewch i:
Dysgu
Ymchwil
Mae fy niddordebau ymchwil yn canolbwyntio bras ar faterion o le, gofod, lleoliad ac yn wylwyr mewn theatr a pherfformio cyfoes, yn enwedig y resymeg 'dramaturgical' ac arferion gwylwyr gynhenid mewn perfformiad y safle-benodol a safleoedd lluosog o ddod ar eu traws rhwng perfformiad a phensaern?aeth. Yn y gorffennol fy ymchwil wedi canolbwyntio ar bensaern?aeth theatr, gan archwilio profiadau perfformwyr 'o'r mannau cefn llwyfan adeiladau theatr. Ar hyn o bryd yr wyf yn datblygu prosiect ymchwil yn archwilio perfformiad yn olynol.
Grwpiau Ymchwil
Oriau Swydda (Amseroedd Cyswllt Myfyrwyr)
Cyhoeddiadau
Filmer, A
, Brookes, M
, Pearson, M
& Laughlin, Z 2020, '
Report from…Wales The Ever After Project: Considering theatre and performance in the era of Covid-19
',
Theatre and Performance Design
, vol. 6, no. 4, pp. 383-393.
https://doi.org/10.1080/23322551.2020.1856304
Filmer, A
& Rufford, J (eds) 2018,
Performing Architectures: Projects, Practices, Pedagogies
. Methuen Drama Engage, 1 edn, Bloomsbury, London.
Mwy o gyhoeddiadau ar y Porth Ymchwil