Dr Yi Li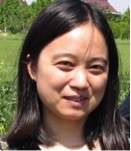 Darlithydd
Manylion Cyswllt
Noder: Mae gwybodaeth ychwanegol neu manylach ar y fersiwn Saesneg o'r proffil hwn.
Oriau Swydda (Amseroedd Cyswllt Myfyrwyr)
Dydd Iau 16:10-17:00
Dydd Gwener 12:30-14:00
Cyhoeddiadau
Li, Y
2022,
A Cantonese Carpenters' strike in Rangoon, 1922
. in C Choi, T Shiroyama & V Viana (eds),
Strenuous Decades: Global Challenges and Transformation of Chinese Societies in Modern Asia.
vol. 2, Social and Cultural Changes in China, vol. 2, De Gruyter, pp. 121-140.
10.1515/9783110757422-007
Li, Y
2022,
The Unsuccessful Development of Southern Burmese Tin Mines in the Nineteenth Century
. in D Baillargeon & J Taylor (eds),
Spatial Histories of Occupation: Colonialism, Conquest and Foreign Control in Asia.
Bloomsbury, London, pp. 99-118.
10.5040/9781350257023.ch-004
Li, Y
2021, '
Review of Faithful Fighters: Identity and Power in the British Indian Army
',
Journal of Asian Studies
, vol. 80, no. 1, pp. 255.
10.1017/S002191182000409X
Chen, L
& Li, Y
2021, '
Seeking 'A Fair Field' for Women in the Legal Profession: Pioneering Women Lawyers from Burma of 1924-1935
',
Britain and the World
, vol. 14, no. 2, pp. 105-127.
10.3366/brw.2020.0356
Li, Y
2018, '
Yearning to Belong: Malaysia's Indian Muslims, Chitties, Portuguese Eurasians, Peranakan Chinese and Baweanese
',
Kyoto Review of Southeast Asia
, vol. 7, no. 1, pp. 149-153.
Mwy o gyhoeddiadau ar y Porth Ymchwil