Learning Centres and Bookable Rooms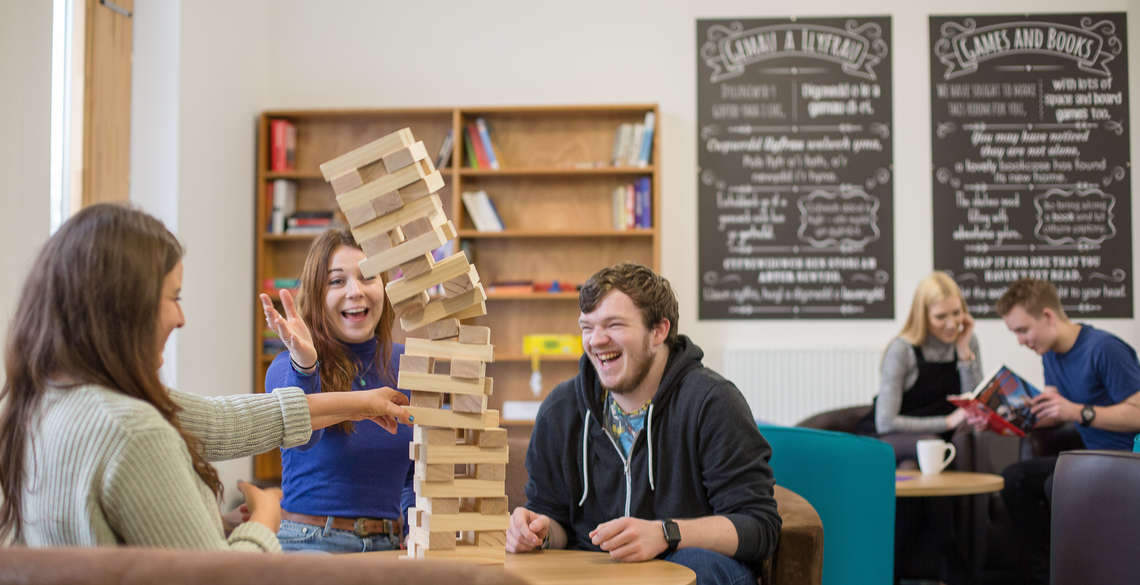 The University provides you with free spaces where you can go to socialize, do group projects or work individually.
Learning Centres
Here you can access:
Computers to work on
Photocopier & Printer
WIFI
Large group working areas
Comfy seating area
Vending machines
Learning Centres can be found at PJM Amenities Block and Rosser.
B‌ookable Rooms
We provide 4 bookable rooms available 24/7, to use, for free. They are available to all Aberystwyth University Residents - it doesn't matter which residence you live you in!
2 of the rooms can be found on the ground floor of Block 2, Fferm Penglais. The other 2 rooms can be found on the ground floor of Y Sgubor, Fferm Penglais – next to the laundry room. Should you require use of the lift to access the bookable rooms in Y Sgubor then please contact the Accommodation Office.

These rooms are here so that you have another little space to explore and use to gain a new perspective, to fill your creativity and to meet new friends. Please keep them clean, keep them tidy and use them well. Be it for group work, as a performance space, for society meetings or just another place to sit, study and reflect. We have rooms with big screens, chairs, tables and even a room full of bean-bags - perfect for a movie night!
Outside each room, is a timetable. In order to book the room, you just need to write your name next to the date/times you wish to use it.
These rooms are there for you to use, so make the most of them!